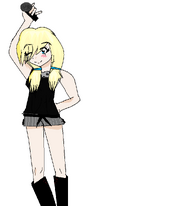 PichiKey is a Youtube fanimator. As of April 6th, 2009, she has 290+ subscribers. One of the youngest fanimators, PichiKey began animation back in December 2006, with her first account, DanceWithMeOrElse. She was 10 years old at the time, starting her first series, Pure Star Cure, a magical-girl. Since then, she's started many projects, all of which she has canceled until May of 2008, when she released the first ideas of Blind Awakening. Blind Awakening is currently in progress, and is a visual novel.
Examples of her cancelled fanimes are: Pure Star Cure, Starcrossed, Blackwinged, Puppet Strings. There was quite a fuss caused by BlackWinged. It was traced which led to much debate and drama on Youtube. This was when Pichi began to create her own artwork with Puppet Strings. This was cancelled due to low fan count and a poor storyline.
Blind Awakening is PichiKey's most successful fanime idea. Winter Rae is her most wellknown character, along with Trapper Rodney (a.k.a. the bishie of the series).

She is a Global Moderator on the FanimeWorld forums.

She is known on DeviantART as PichiKey.

PichiKey has an evergrowing friends list and is close friends with Youtube fanimators, such as AshuraNoKurayami and NillurWafer.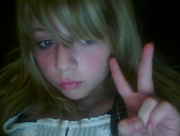 Did you know?
PichiKey started animation as a joke! She used to be a fulltime AMV maker up until October 2008, when she trashed her AMV hobby.
Pichi hopes to one day become a famous author. Her first poem, "The Glass Swing" has been published into a small book of poetry for children. It is printed under "anonymous".
Pichi knows English and Swedish fluently. She is learning French, and very little Japanese.