Internet and Minor "Rl" Background
Edit
Avalia, previously known only as "animelovr777" or Tsu, started out towards the beginning 2007. Though starting out with horrible looking circles for heads and pointy noses, she got the hang of the anime style by early 2008, watching speedpaints of anime girls. Eventually she got a few 100 subscribers, but then her account was suspended for music copyrights, even though she had disclaimers in the descriptions of her videos.
Born on October 28, 1996, Avalia started out as a baby girl whose father was a musician and mother a teacher. When she was two, her father died of leukemia. Her mot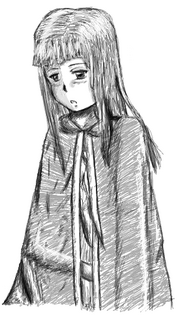 her lived as a teacher still, and Avalia remained in San Jose, CA for a while. Eventually, they moved to another city where she still lives today (cannot say due to her being reluctant giving out her identity). Her real nickname is Kate, but she hates her name so calls herself "Avalia". Most of her friends try to say Ave instead, though, "It's a lot easier to remember," they say. A little side note is that Avalia is a junior and most of her friends were met online.
Recently, however, her uncle died (2009). Then her great aunt Andrea died (2010), and then a friend of her father's died (2010). However, Avalia doesn't grieve that much. She grieves more over her ex-boyfriend moving than her family dying for some reason...
Though Avalia is usually working on multiple projects at a time, she still is very active on the sites she signs up for such as You Tube, now AvaliaKasa , and Fanime Tube (not as active anymore due to her computer lagging) as Tsu Setore. Gaia she now rarely visits. Her Deviant Art account is animelovr777. Though she didn't want to, she was also dragged onto neopets under the username TsuSetore (before, but closed it and is now avaliakasafemvava) by a user who calls themself Kani, but her username is _diamond_snow_(who she also knows in real life).
Her persona is normally a girl with brown hair and straight bangs, with a long golden dress and flowy arm warmers. Although she started out with this persona, she started branching out to make it look more casual. Now her persona has the same design only with longer hair, and a variety of different outfits. Her favorite one she came up with is a schoolgirl-looking skirt with a grey top and plaid tie, and a long red cape with golden tints.
Nowadays, Avalia isn't as much of a fanimator anymore. She usually lurks around on Fanimators Online as an admin or you can find her on UTAForum and Youtube writing original songs. She gives out music for free if you're making a fanime, so if you want original music for yours feel free to contact her.