Zayashuku is one of the most widely known animators on YouTube. She currently is working on her webcomic/manga called L.O.D (Love over dose). L.O.D was originally going to be a fanime, but due to her very busy schedule, she could not complete it.
She is known on Fanime World's forum as Thread Slayer Zay.
She is also the creator of The House of Cosmic Fruit.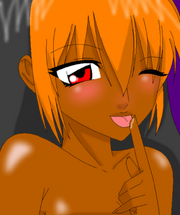 Her persona is not to be mixed with her character, Zayane. But the L.O.D Zayane was, in fact, based off the original. The difference is the bangs, and now, hair length.
http://www.youtube.com/user/Zayashuku